Eric Vaandering's Home Page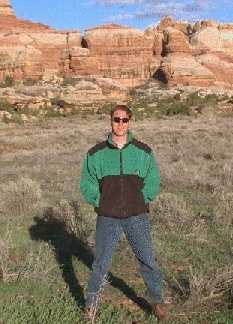 About me
I am a Research Associate with the Department of Physics and Astronomy at Vanderbilt University.
| | |
| --- | --- |
| I am a member of the FOCUS collaboration, a high energy charm photoproduction experiment at FermiLab | |
There is a copy of my Curriculum Vitae available.
Information and links to my favorite things are on another page devoted to some of my interests such as photography, music, and backpacking.
There is also a page with pictures of friends of mine from college days and beyond. This is of limited interest unless you actually know me.
---
Photo Gallery

This section is my own personal photo gallery.
Click on an image to access that particular subject.
All these photos were transferred from 35mm negatives or positives to Kodak PhotoCD. In my opinion, the quality of this type of transfer is vastly superior to flatbed scanning.

Canyonlands
National Park

Olympic National
Park & Cascades

New Zealand

Brazil's Pantanal
The Rocky Mountains
Isle Royale
National Park

Other
Pictures
The DIA Air Show

---
Reciprocal Links (People who link to me.)
---
| | | |
| --- | --- | --- |
| | This page written with standardized HTML | |
Comments?: ewv@fnal.gov